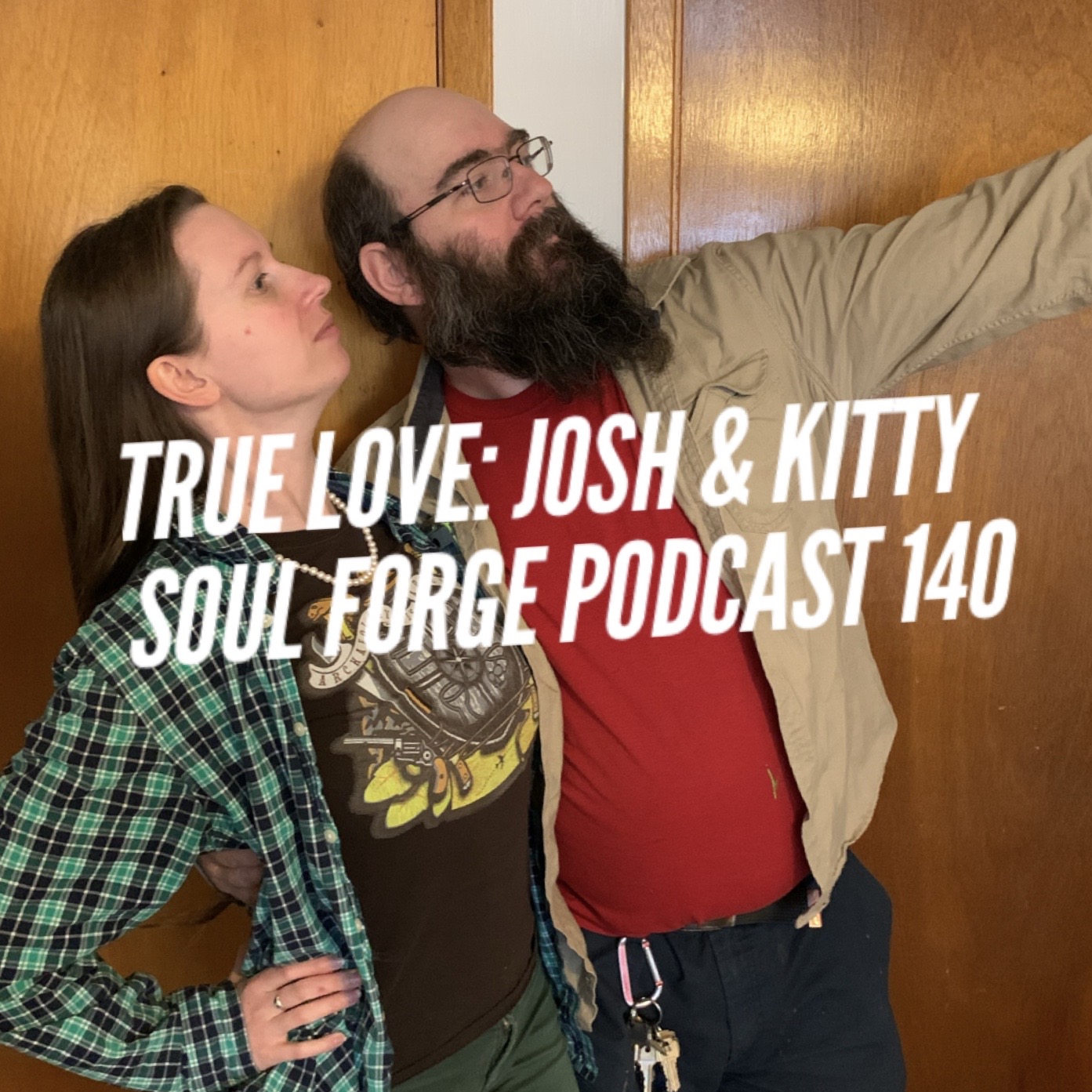 Success in love. This year the Soul Forge is including as many chats with successful couples as it is possible to find. These types of episodes are important in a world that can often seem lonely, cruel and cold. This week, we have a conversation with my co-hosts on my other podcast, The Rusted Robot.
Josh and Kitty have known each other since she was 14 and he was 17. Find out when and how they met, and how long their story has been unfolding. They built the relationship on a solid foundation of friendship; friends who shared similar interests and outlooks on life.
What started as mutual long-term crushes became official dating on August 18, 2000 at 11PM. Josh would go on to rent a room in Kitty's parents' house. They were practically living together almost from the very start. Kitty knew it was meant to be when she build a sign in shop class with her future last name on it.
In all their time together, they have only had 2 minor fights, and 3 somewhat major ones. They have survived living with various room-mates, and have struggled financially.
They attribute their success to communication. It is vital to leave emotion out of discussions. Always try to remain calm and rational. They think like a team, as in "how do we solve this problem together?" Try to avoid drama at all costs.
Josh's breakup limit rule.
This week's podcast promo: Terminus Doctor Who Podcast