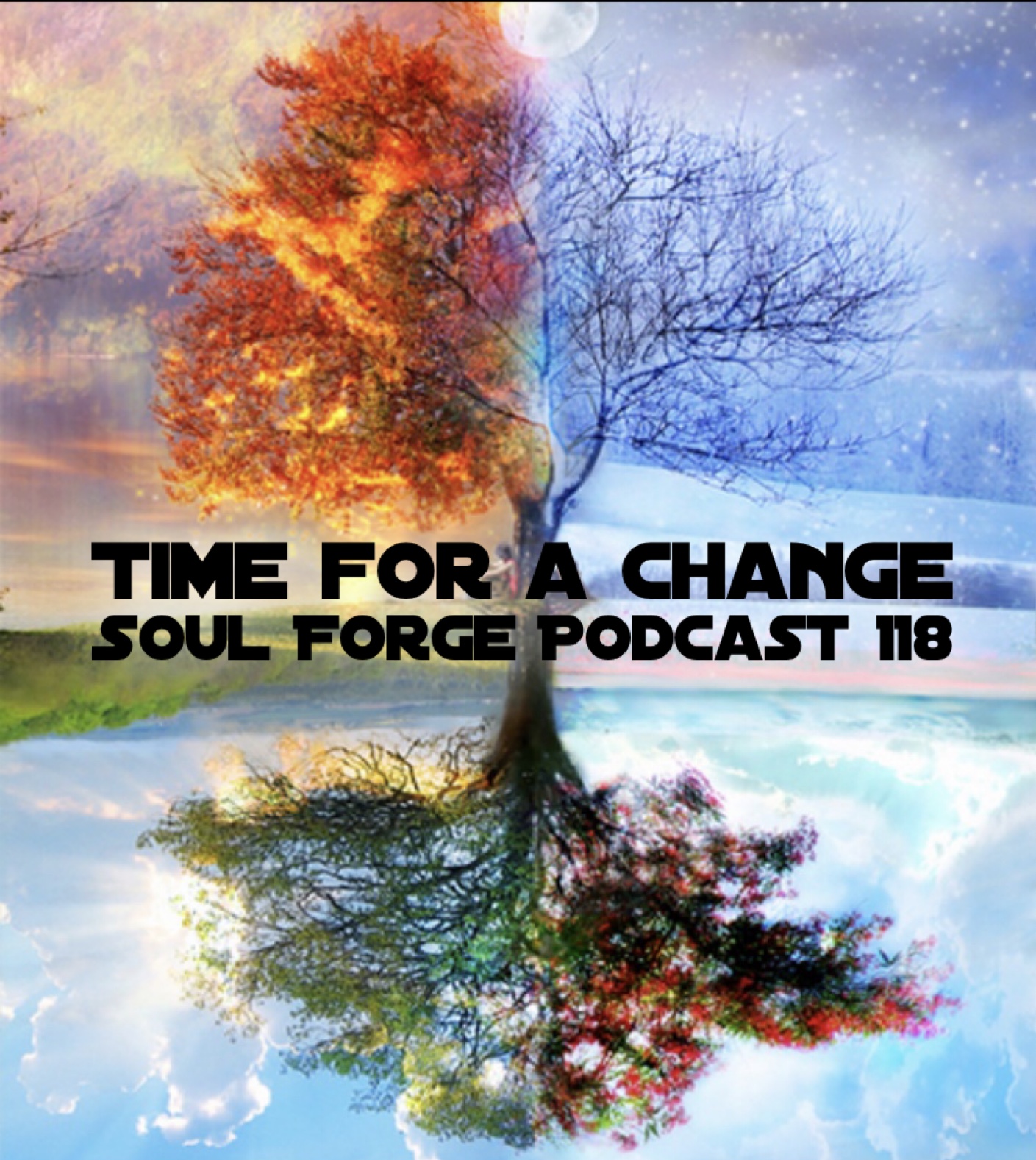 Yup, it's time for a change. When things become stale, old or boring, we must look for a fresh perspective. We cannot continue to live by our old patterns. Like a snake that sheds its skin, we too must start over, begin again. This episode of the Soul Forge will take on the topic of change.
Your host Shawn is joined by his brother Robin, and together they discuss and examine the changes in their lives. Robin has recently changed everything about his life. He had a job, a car, and a house in Sault Ste. Marie. Due to certain circumstances he lost all of those things. He needed to make a change. He could have remained in his hometown, or he could start fresh. Start fresh is what he did. Moving in with his brother Shawn helped Robin financially and emotionally.
Shawn recently turned 43. The seasons are changing. The postal routes are also changing next week and Shawn is forced to change his shift. It is time for a change. Everything needs to change. Shawn would like to leave Timmins. He wants a new job, a new car, a new house. Winning the lottery is not an option, and yet something drastic needs to change in Shawn's life. Perhaps this is a continuation of his recent existential crisis. What changes will Shawn make? Will he stay stuck in familiar patterns? Only time will tell.
This week's podcast promo: The Nerdy Laser