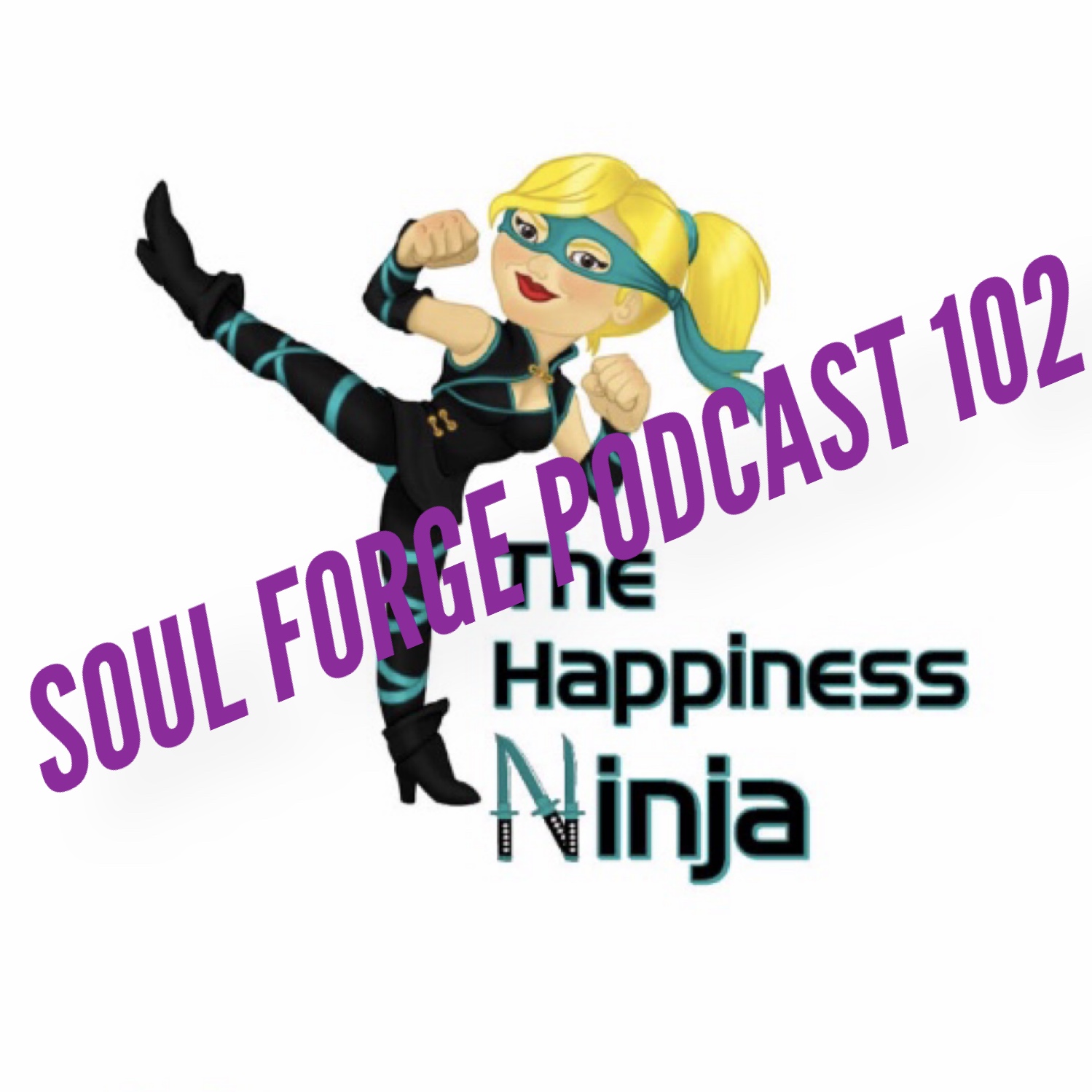 The Happiness Ninja visits the Soul Forge Podcast!
Meet Lisa Wilson. She wears many hats as a successful life coach. She is known as a transformation champion, the happiness ninja, and a communication guru. Being a life coach brings with it many responsibilities and as such requires many differents kinds of skills.
You will learn exactly how and why Lisa entered into life coaching as a profession. Her Human Resources experience was a definite asset to her new career. The whole thing really got started when she was laid off from work. Most people would see being let go as a negative experience. But not Lisa. She viewed this change as a gift, and as a push to start anew.
Transformation services: we learn how this works as a career or a job. When someone is laid off from work, Lisa will come in as part of what is called transiition services. She helps the former employee as they are leaving their work for the last time.
Life coaching: we hear about the specifics of the job as it relates to personal and corporate clients.
No. The word 'no' can be a complete sentence. We are over extended in our personal and professional lives and sometimes just saying no is the best option. No explanation or excuses needed.
Communication. It is important to learn how to communicate with others, but it is more important in some cases, to communicate with ourselves. We need to get to know who we are as people, and we need to listen to when our bodies tell us we need to slow down.
Be comfortable with yourself. The happiness equation. Society is always telling us that we need more stuff to be happy. We are always chasing happiness. Society tells us that DO + HAVE = BE HAPPY.  But that equation is wrong and needs to be looked at another way. We need to be happy and do things that are fulfilling and then we will have what we need. BE + DO = HAVE.
Find Lisa on the web at lmwcoaching.ca and on all social media at @lmwconsultation
This week's podcast promo: Geekly Oddcast