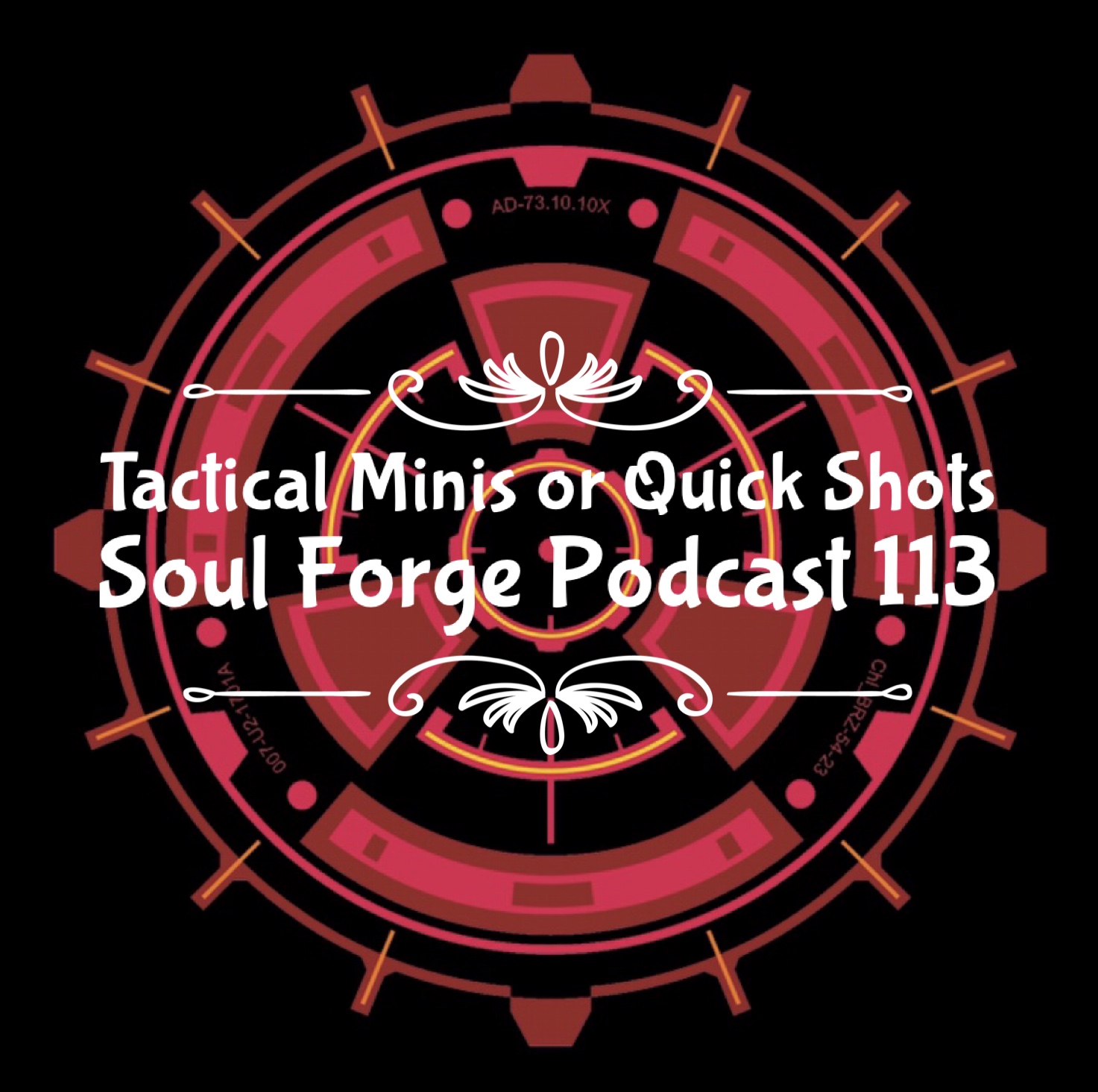 With this experiement of an episode, the Soul Forge Podcast presents something wholly new. Whether we call them tactical minis or quick shots, each segment brings you on a journey. While most podcasts invite you to experience a single topic, this episode presents several different ideas.
A tactical mini is an idea. It is an idea with such focus that it cannot be expanded upon. Each mini will touch on a feeling that is unable to be contained. Single ideas. Single topics. Focus. Depth. Call them quick shots or tactical minis -- the name has not been locked down as of yet. The basic idea is that something has come to my attention and is intruding upon my mind. I need to get it out of my system. Therefore, I drill down into the heart of an issue and get it off my mind, and I free my soul.
These tactical minis or quick shots are only three to five minutes in length. The concept is such that the topic of the mini is too small to become an entire full length episode. Therefore, I have recorded 4 minis and put them into this one episode. It is the first of its kind - an experiment of sorts to see if this whole idea is workable.
Your feedback is encouraged and appreciated. What do you think of this idea? You are more than welcome to record a tactical mini of your own to be played on a future episode of the Soul Forge Podcast. Send your emails to soulforgepodcast@gmail.com or tweet your feelings on the show to @soulforgepod
This week's podcast promos:
Cigar Nerds,
Pop Culture Cosmos,
The Monster Scifi Show
Rusted Robot Podcast