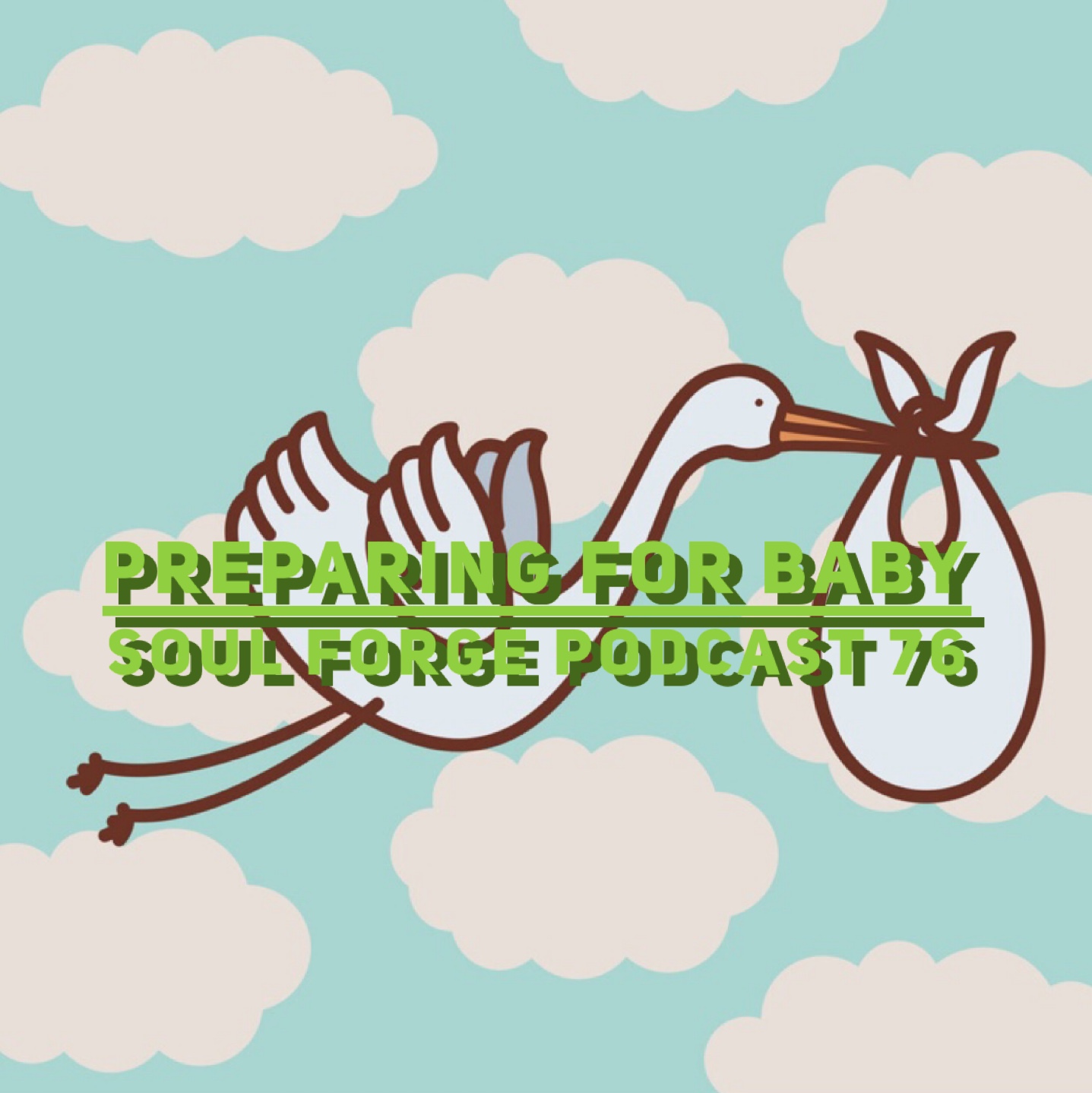 There's a baby on the way! There's a baby on the way! When time is running out, and there's a baby on the way, how do you prepare for the arrival? Jay stokes the fires of the Soul Forge with his take on preparing for baby.
The first thing we talk about is getting the existing child(ren) ready for a new addition to the family. The obvious age gap between the children is an obstacle or opportunity depending on how you prepare. Kids can feel replaced by baby, but giving them ownership of the situation can make them feel empowered.
Preparing and planning for the new arrivial is often a long process. When should you start buying baby supplies? How much is too much? Do you read parenting books or just wing it? So much to think about and get ready for.
Finding out baby's gender before she or he is born is a big deal. You have to decide together with your partner if this is something you wish to do. Maybe you want to be surprised.
Jay discusses what it's like to be an older dad. There are nine years between his children. Different points in your life will create new and exciting challenges or opportunities.
Dealing with the mood swings and demands of an expectant mother can be a real mine field. Jay has some advice for how to navigate this point in the pregnancy.
We finish up by discussing all the work that goes into getting ready for the baby once it is here. Working a lot of overtime at work to hoard money, buy nice things and take some time off to spend with the new bundle of joy. And Jay tells us all about what it's like to be the father of a girl as opposed to a boy.
This week's podcast promo: Earth Station One Podcast