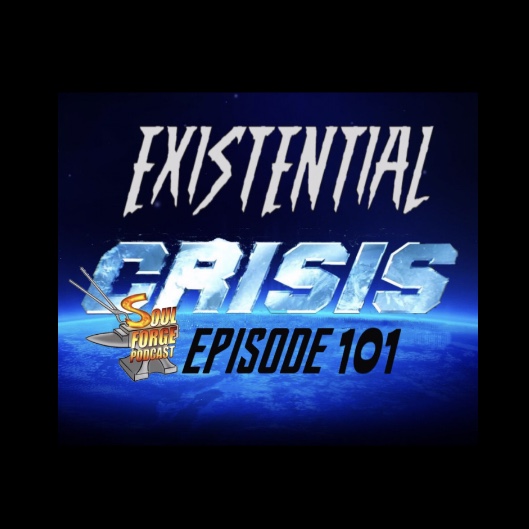 It's time for an existential crisis! We were all just about due for one anyway. Just like clock work, here is a nice big one for you all to digest.
This week on the Soul Forge Podcast, I will be going over the details of my partial mental breakdown. Mind you, this is not a complete collapse. I still retain my sanity and self-awareness; as well as my self preservation instincts. Some times people need help. This is one of those times.
You will be hearing about how I have been crying at commercials and television shows. I am not one to express emotions very easily, and yet, they seem to be leaking from me beyond my powers to control them. The irrational anger and irritibilty may just be one of the most intensely annoying aspects of this crisis.
Worrying about things that will never or can never happen is exhausting. It is especially bad when you make up scenarios without realizing you are even thinking about them. I suppose it is normal to worry about a road trip where you will be in a motorhome for a week with family members that do not always get along so well. I have that to look forward to in the coming week!
I have learned I need to stop putting other people first. I need to take care of my own needs. And I need to stop being afraid of ending up alone. Time to stop taking the unhealthy relationships just because they are there.
Other concerns of mine include the collapse of civilization, the extinction of the orangutan within the next 10 years, the garbage in the oceans, and all the money we are wasting which could be better spent on saving the world from human misconduct.
This week's podcast promo: Nerdy Laser Podcast