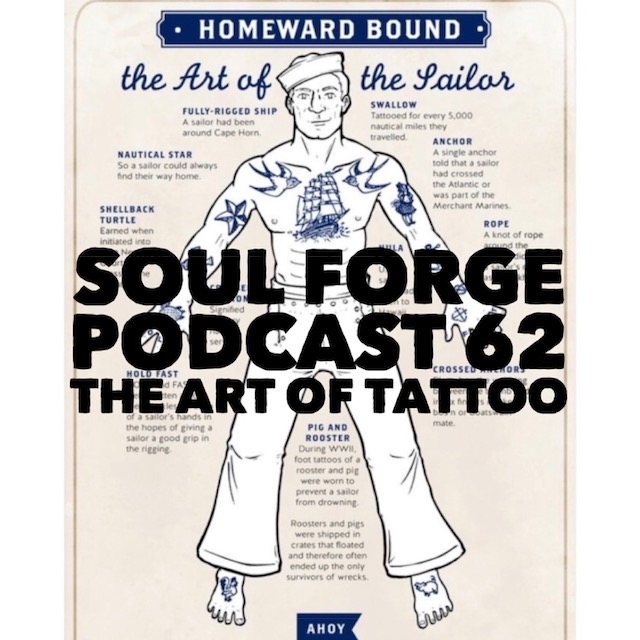 The art and history of the tattoo.
First, we take a look at the reasons for the tattoo across history, and we briefly explore ancient and modern tattoo techniques.
Society has viewed the tattoo in many ways, from art form to trendy fad, and from taboo to outlaw.
Why do people get inked?
Pure Addiction Studio's $13 tattoo marathon.
Women's bodies and tattoos.
Pain and pleasure of inking.
Shawn's tattoo history.
Tracy's tattoo history.
Future tattoos.
Share your tattoo pics and stories with us on Facebook and Twitter!
https://www.facebook.com/SoulForgePodcast/
https://twitter.com/SoulForgePod
You can find us on Spotify at https://open.spotify.com/show/3JXWZDq6CXqrWTI5yYx04B
This week's podcast promo:  The Geekly Oddcast