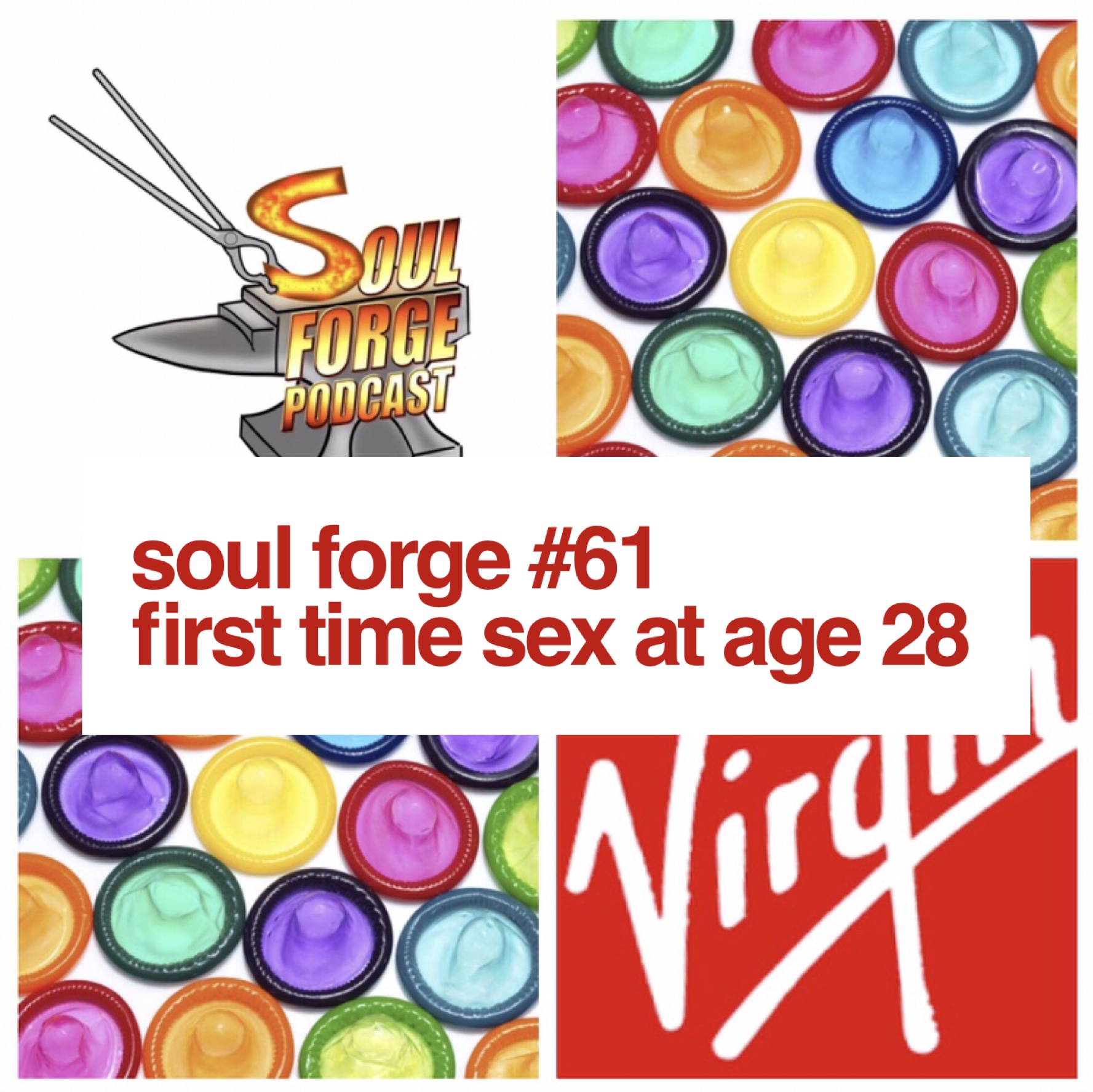 No longer a virgin, Whit from episode 44 returns to the Soul Forge to share his tale of sex and love, and how he came to lose his virginity.
Who is the lucky girl that took Whit's V-card?
Tinder Roulette can be a dangerous game,
First date awkwardness,
The 6 date girlfriend rule,
First kiss,
Family dynamics,
Oral sex and the fear of teeth,
Condoms,
Positions and the loss of virginity,
The speed of the relationship and feelings...
This week's podcast promo: Earth Station Who Podcast