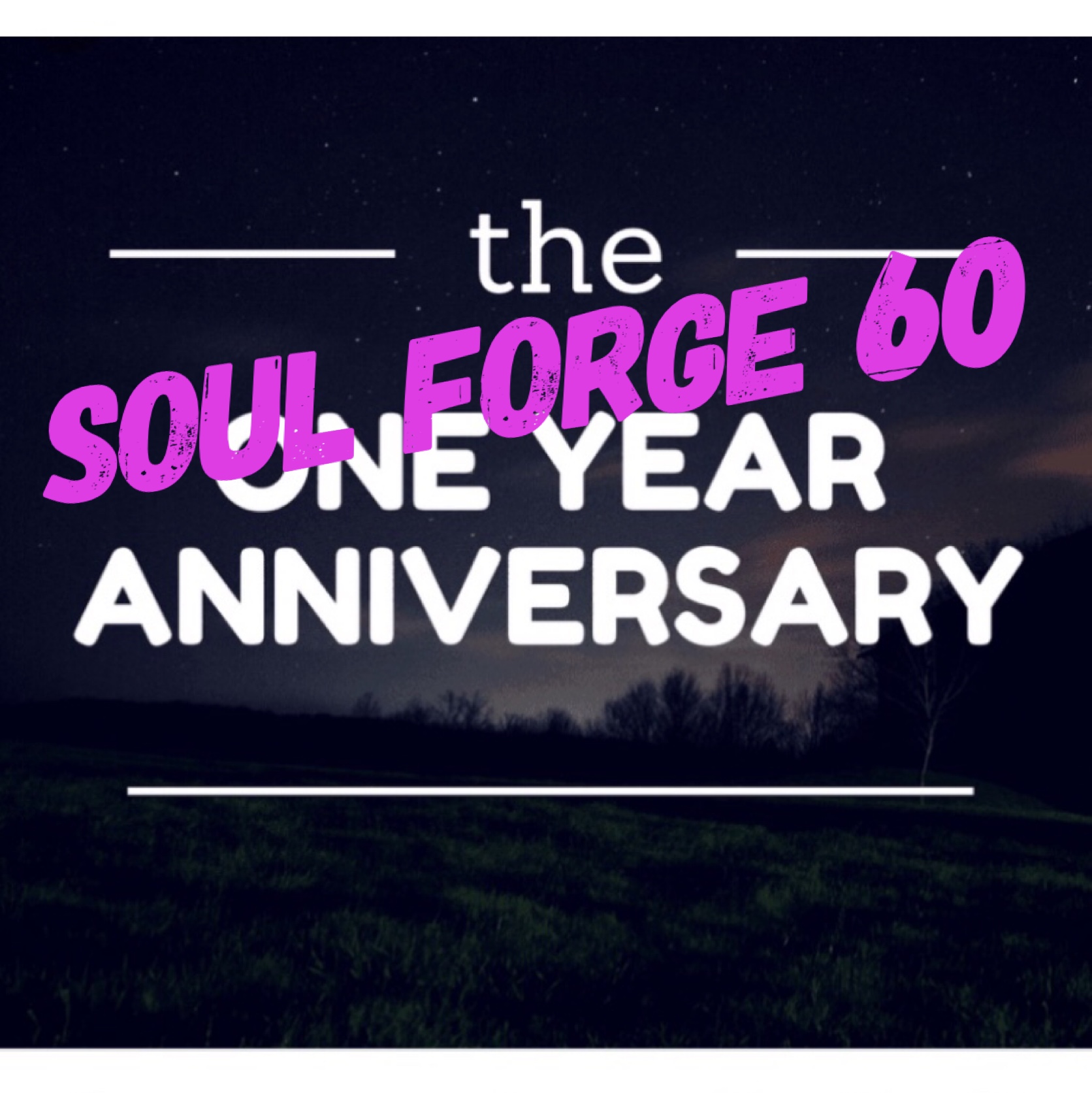 The Soul Forge Podcast is celebrating its first full year of operation. Listen in as we discuss everything that has happened these last 12 months.  This ain't no clip show folks!
The guests, co-hosts and contributors are acknowledged,
The history of the idea and the original concept for the podcast is discussed,
Podcast goals: helping people, gaining a global audience, massive downloads, learning new things, etc...
A year's worth of changes -- how things were at the beginning versus where things are now.
Topics: so many themes and ideas explored and analyzed.
The song at the end is called Chasing You, and was performed by Mugzy who was the guest/interviewee on episode 48
This week's podcast promo: Pop Culture Cosmos