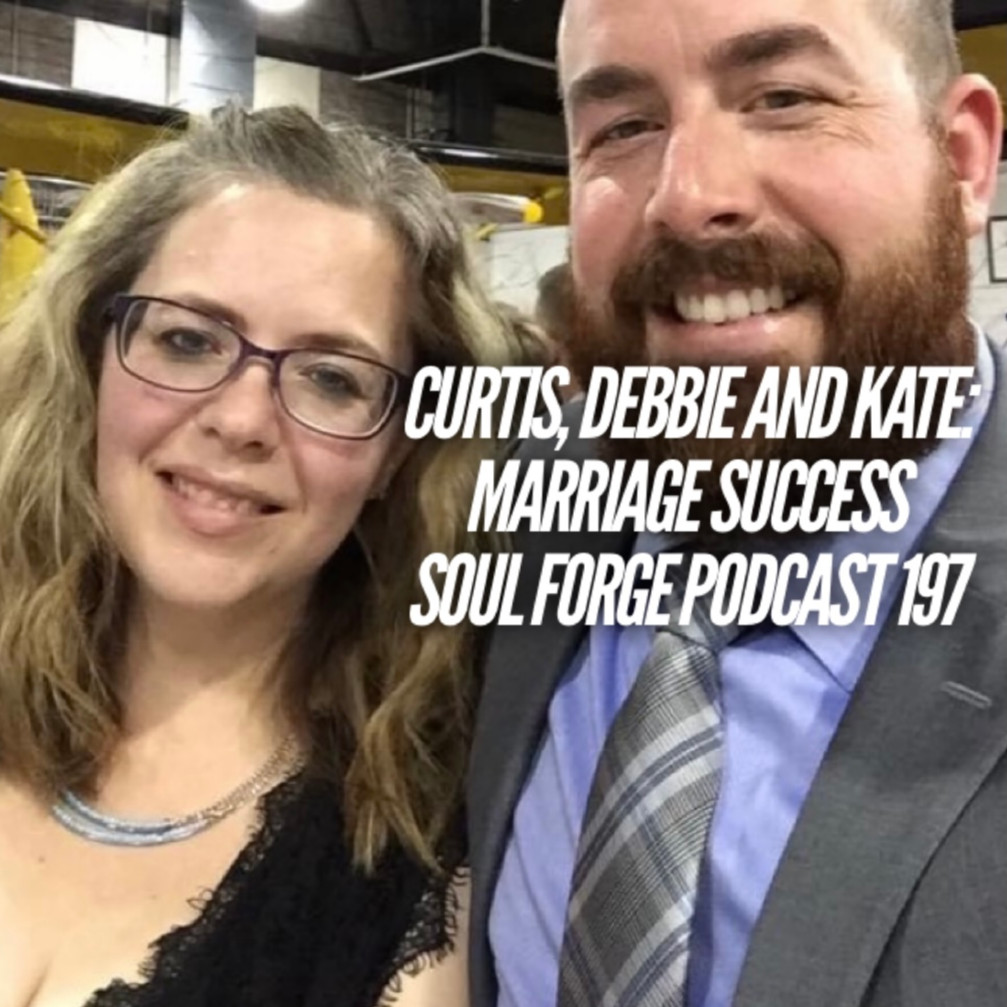 How do Curtis and Kate define marriage success, and just who is this Debbie person anyway?
One of the goals of the Soul Forge Podcast is learning the secrets to a happy and successful relationship. An excellent way of doing so is to conduct conversations with couples who are success stories in their own ways. Episode 140 focused on Josh and Kitty. It has taken a long time to find another successful couple who were willing to share their story with us. This episode deals with Shawn's brother Curtis, and his wife.
This couple (Curtis and Kate) have been together for 15 years. How they met is a fun and entertaining part of their story. Although their lives have been filled with ups and downs, and many roads to navigate, they have managed to build a loving and special kind of love. Each of them brought 2 children from previous relationships into the mix. And now they have one that they share in common.
Have a seat and listen to their story. Find out how they met. What was Curtis's deal-breaker? And just who is this Debbie person anyway?
This week's podcast promo: Nerdbliss