Thursday Sep 06, 2018
65: Other People's Kids
Kids. Children. Offspring. Yours, mine, and ours. 
This week we tackle the topic of living with kids that aren't biologically yours . We are going to use the term step-parent even though many of the stories and situations do not necessarily involve marriage between the couple.
Buidling a relationship with a step-child,
Blended families and becoming a step-parent,
How do these kids react and behave?
The Brady Bunch Illusion - expectations versus reality 
Gender:
How a man bonds with kids,
How a woman bonds with kids,
The gender of the child in relation to the gender of the step-parent,
The age of the child/children will have a great impact on the relationship between the other person's kid(s) and the new step-parent.
Discipline styles also differ and this can have an affect on the child. Supper, homework, and bedtime routines can be vastly different.
Remember: communication, tolerance and understanding.
This week's podcast promo: The Nerdy Laser Podcast
Comments
(1)
To leave or reply to comments, please download free Podbean or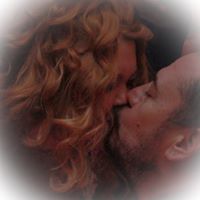 Do you think that the way the parent treats the partner plays a part in how the child feels towards the relationship?