Thursday Jul 25, 2019
The Cheryl Saga - 111
The Cheryl saga started about 4 years ago. Although we had known each other for about a decade longer, the actual start of anything resembling intimacy began in August of 2015. As most things do, this began with flirtation and a great sense of fun. Shawn was looking for that indescribable feeling that he lost when his marriage fell apart. Cheryl was willing to stand by Shawn's side no matter what Shawn said or did to push her away.
On this episode, Shawn and Cheryl discuss many aspects regarding their 4 year cycle of on-again, off-again relationship. You'll learn about the good times, the bad times, and the interference they faced from those around them. Sit back and get ready for a tale you won't soon forget. It's the Cheryl Saga!
This week's podcast promo: Earth Station One
Comments (1)
To leave or reply to comments, please download free Podbean or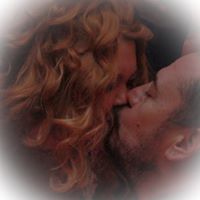 This sounded one sided and painful. Cheryl obviously had something to say yet chose to say nothing. She wanted you to say what she wanted you to say and you were not compliant. She sounds angry throughout the entire episode.