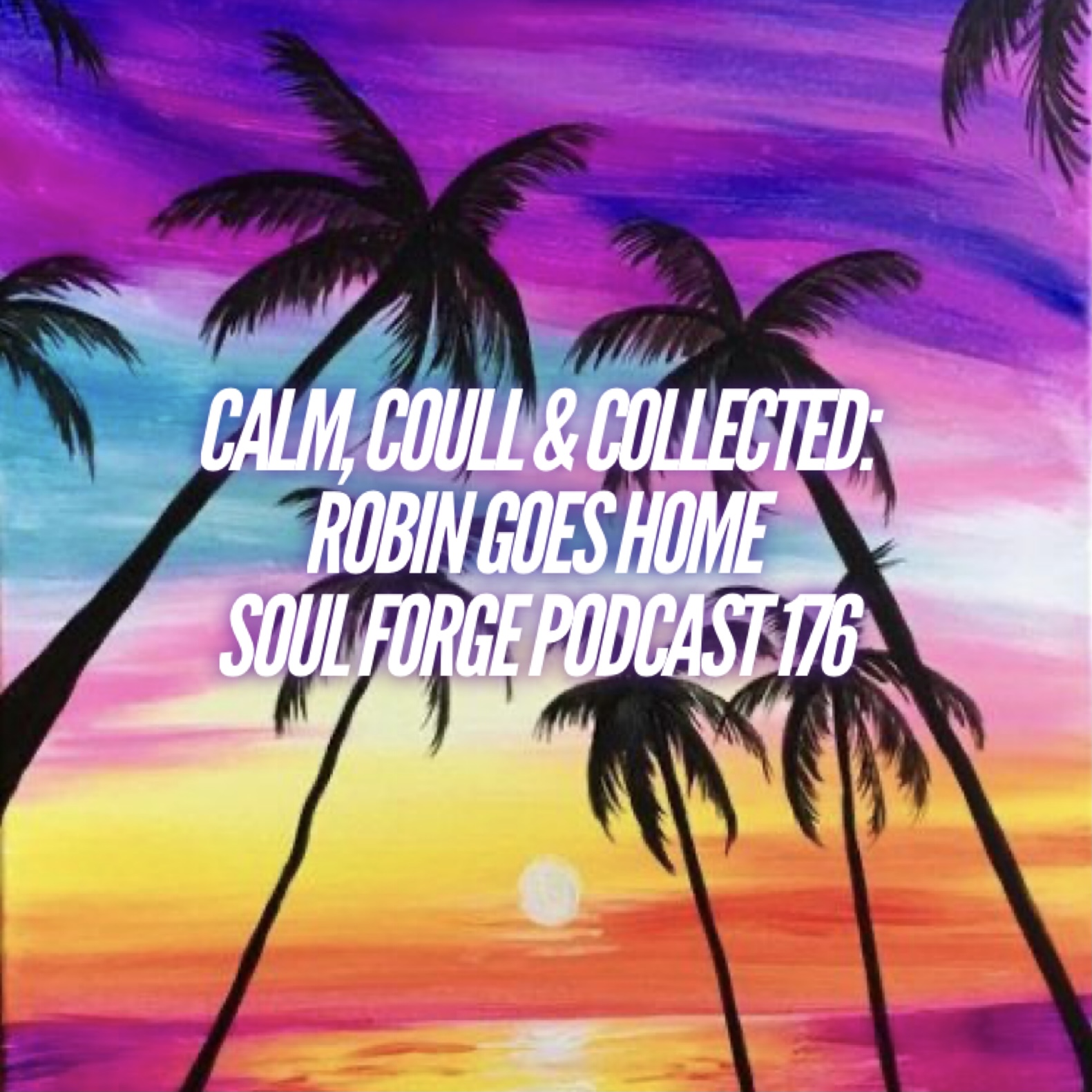 You remember brother Robin and his trials and tribulations. In this episode, Calm, Coull & Collected: Robin Goes Home - 176, my brother opens up about where he has been, and where he is now. His journey has had many ups and downs, but it appears he may be on the right track now!
Robin moved in with his brother in Spring of 2019. He had hit rock bottom with no where left to turn. For more than a year and a half, his brother watched over him. At long last, it was time to return home and resume his life.
We are talking about vending machines and masks. There are several ways Robin tries to make a living. Refurbishing vending machines are one such way. Making custom order masks are another such method. We also devoted an entire episode of Soul Forge to Robin's attempt at becoming a life coach. Well, he has finished the course. Listen to find out where he is now with that endeavour.
Finally, we talk about his new job. Robin hates authority and people telling him what to do. However, making masks does not pay the bills. He is now working at Leon's Home Furnishings. Apparently it's a tough, labour intensive job, but it is paying the bills.
Listen to Calm, Coull & Collected: Robin Goes Home - 176 for all the updates on Robin Coull's life!
You can order a custom mask by searching I Don't Wanna Shop on Facebook.
You can support the Soul Forge Podcast by donating at https://ko-fi.com/rustedsoul
This week's podcast promo: Mighty Marvel Geeks