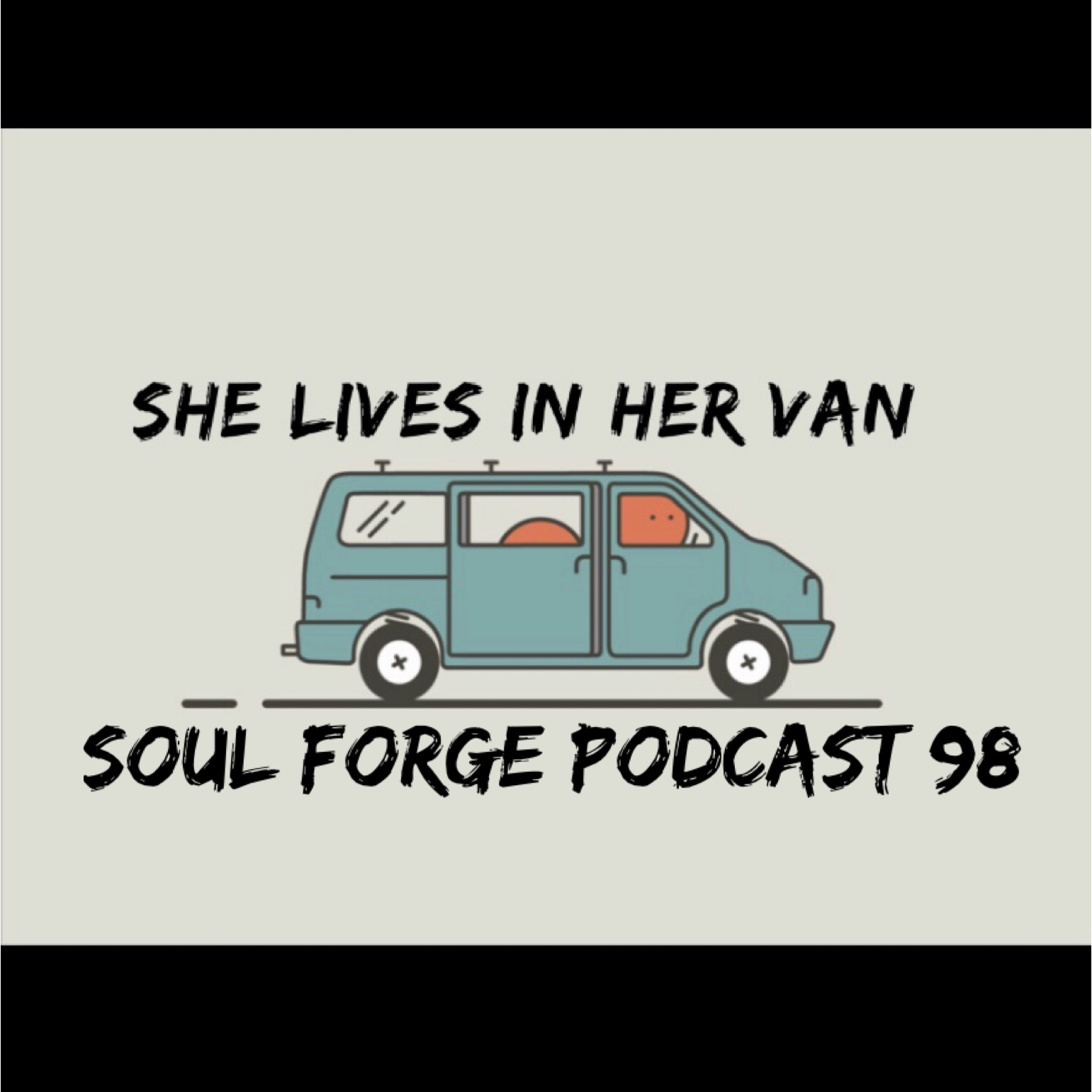 Stacey Arrowsmith lives a minimalist life in her van.
For many years Stacey lived a typical, traditional life. She had a husband, children, a four bedroom house with a garage. And lots of things. She had so much stuff. Then she got a divorce and started downsizing. This is the story of how a person can go from a traditional life to a minimalist life. But this isn't the story of minimalism. This is the story of how Stacey found her happiness.
Stacey works for Canada Post as a Route Measurement Officer. We discuss a little bit of what this job entails, but mainly we find out how she lives her life on the road in her van. We learn how to downsize your possessions quickly and efficiently. We find out where and how to store your extra belongings if you have any. Also, the necessity of a physical address even if you do not have a physical, stationary location.
When living in a van, you must pay close attention to the weather and to the temperature. It can be a lot to adjust to, both physcially and mentally. There is also the social stigma, other challenges and the many reactions from various people.
Stacey also tells us about how she does her laundry, and the types of clothes she is able to have in her van. Food prep can be a challenge depending on circumstances. And finding places to park and sleep is also something to think about.
Join us on this week's Soul Forge Podcast as we journey into the world of living in a van. You can follow Stacey's blog at www.chipmunksrvlife.com and on Twitter @chipmunksrvlife
This week's podcast promo: Spooky Dudes