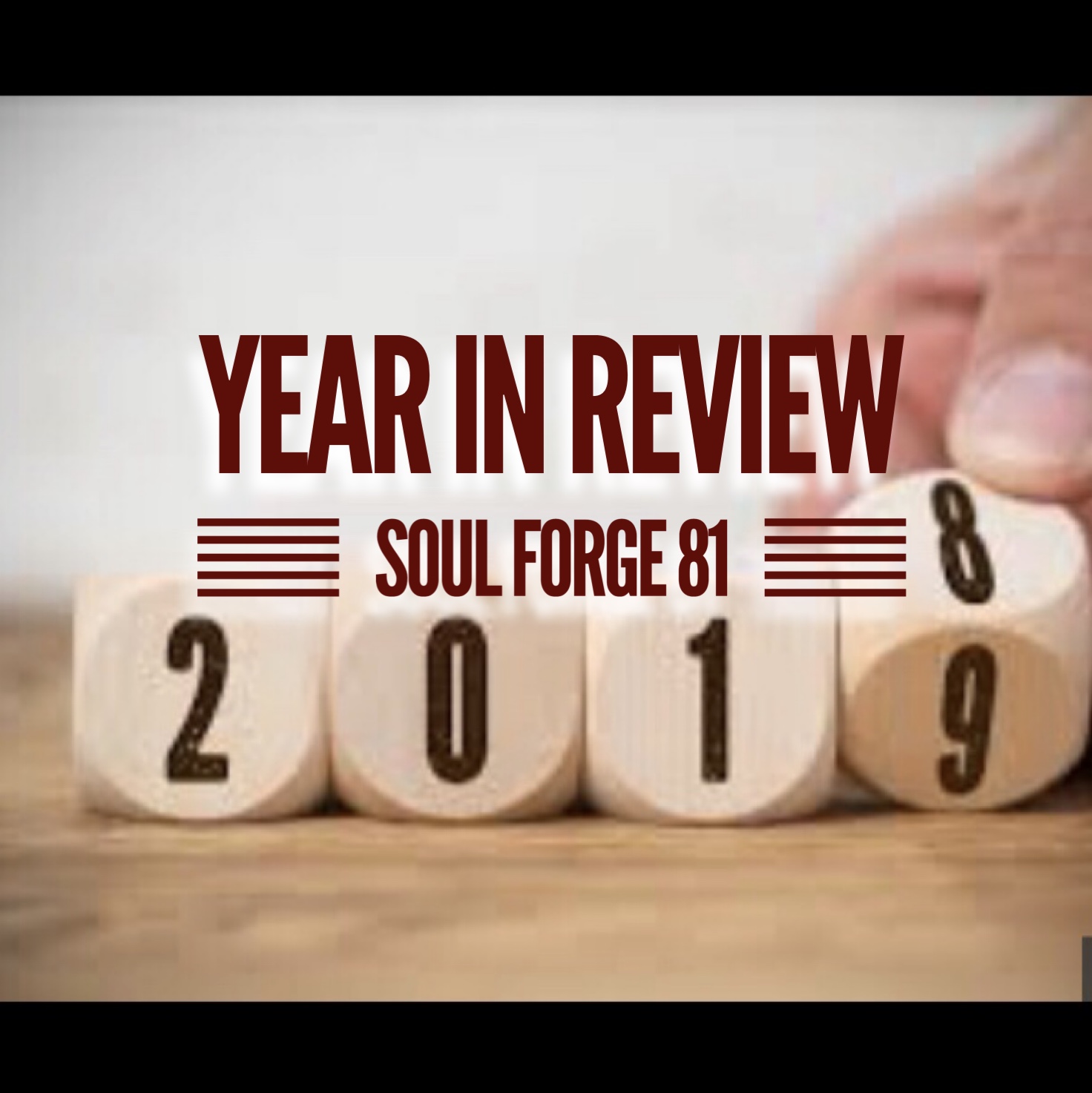 Looking back at the year that was 2018 - this is our Year in Review special.
Shawn is joined by two of his semi-regular co-hosts, Tracy and Jason. On this episode, the Soul Forge gang takes a peek at some of the most significant episodes produced by the podcast in 2018. Highlights include love, loss, and minimalism. Strippers, booze, and drugs are also mentioned, as is divorce and intimacy.
A major topic this year was the idea of sex. Sex appeared in a number of episodes. Shawn talked about his first sexual experience. Whit told his story of being a virgin at age 28, and then several episodes later, he spoke about having sex for the first time. Shawn, Karen and Jason joked about sex in elevators on episode 69. No actual sex was had during the podcast recordings.
Other topics included weed legalization and preparing for the arrival of a baby. Shawn talked about buying and selling houses. Tracy talked about survival. Jason talked about his new baby. Karen talked about confidence. Daniel talked about writing books. Many people not mentioned in the show made great contributions to the Soul Forge Podcast this year.
We joined the ESO Podcast Network this year.
We joined Spotify: https://open.spotify.com/show/3JXWZDq6CXqrWTI5yYx04B
We joined Tune In: https://tunein.com/podcasts/Health--Wellness-Podcasts/Soul-Forge-Podcast-p1181627/
We're on Twitter: @soulforgepod
YouTube Channel: https://www.youtube.com/channel/UCataaeTRQltObb7n1GHW_qw/videos
This week's podcast promo: Myopia Defend Your Childhood