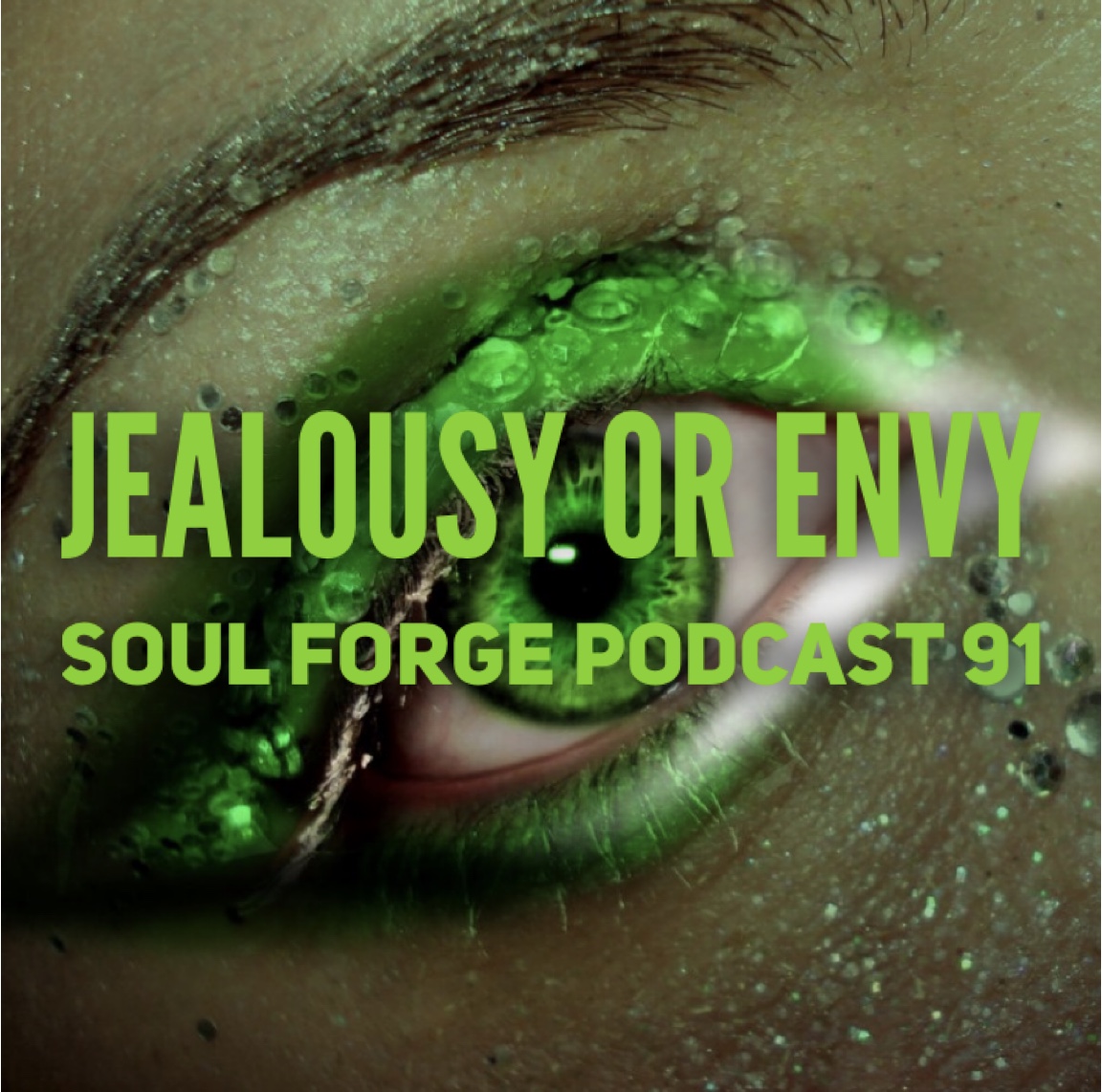 We look at the ideas of jealousy and envy. Recent comments and observations have prompted the hosts to discuss their feelings in regards to these emotions. Thus, we have the ideal topic for this week's podcast episode.
Jealousy generally refers to the thoughts or feelings of insecurity, fear, concern, over relative lack of possessions. It can consist of one or more emotions such as anger, resentment, inadequacy, helplessness or disgust.
Envy (from Latin invidia) is an emotion which "occurs when a person lacks another's superior quality, achievement, or possession and either desires it or wishes that the other lacked it"
After listening to several recent episodes of Soul Forge, co-host Tracy is feeling inadequate. Recent guests, Deidre and Stephanie were eloquent and intelligent and well-spoken. Tracy feels as though she lacks these qualities.
Heather (a guest on several episodes) sends us a text with her thoughts and feelings on this topic.
As we get deeper into the subject we ask ourselves if envy comes from our poor life choices. Do we see in others what we failed to achieve in our own lives? As such, Shawn discusses his ongoing envy of his friend's lives. Yet, we can only see so far into other people's situations. Are we, therefore, jealous or envious of perceptions?
It's possible to use envy and jealousy in a positive manner. We must look inside ourselves, recognize what we desire from others, and strive to create it for ourselves.
This week's podcast promo: Earth Station One